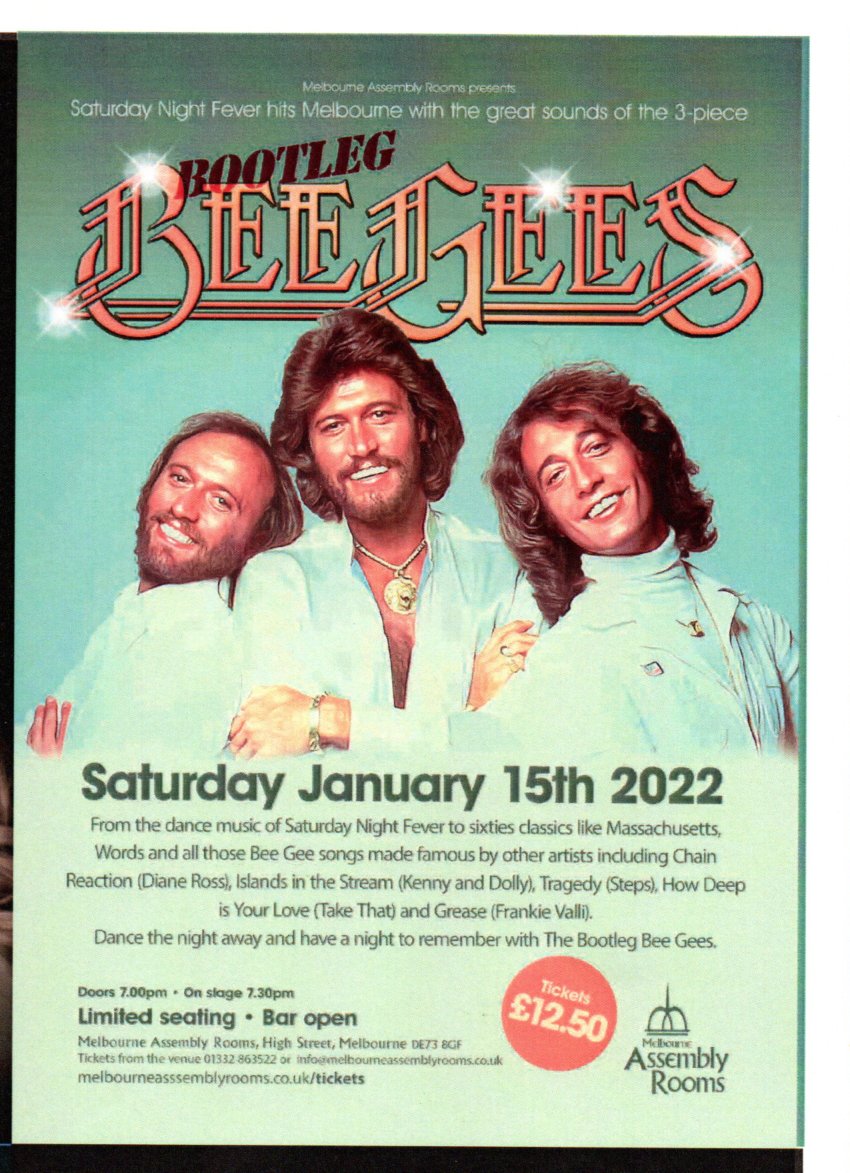 MARs presents 'The Bootleg Bee Gees'
You should be dancing to the award winning Bootleg BGs singing all the hits from the early days, to the dance classics and songs by other artists. Dance the night away with a night to remember as Saturday Night Fever hits Melbourne.
Tickets £12.50 from MARs (01332 863522) or on line at www.ticketsource.co.uk / search under venue. Bar open, limited seating.